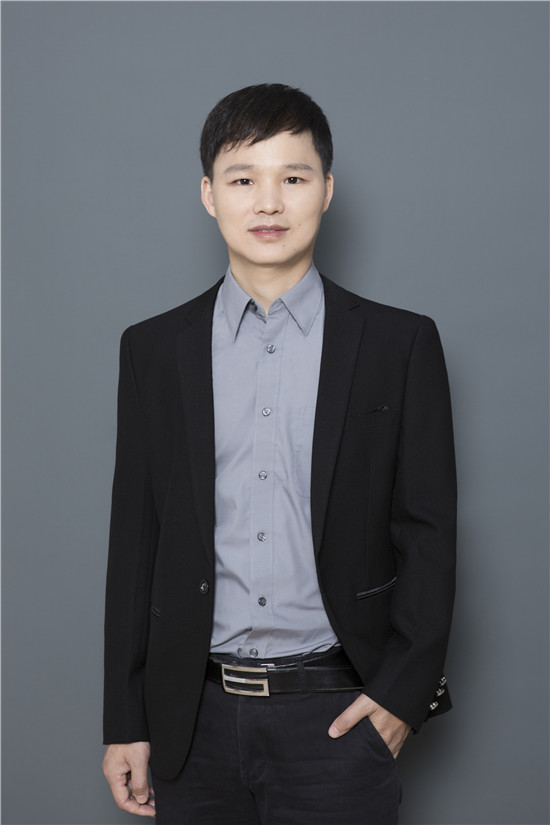 王志平(Wang Zhiping)
副教授
电子邮件:wangzply@sjtu.edu.cn

办公室电话:54747354
研究方向
水处理生物技术;污染物生物降解及其生态环境影响;水体生态修复
个人简历
学习经历
1996.9~2000.7 哈尔滨工业大学 环境工程系 获学士学位
2001.9~2003.7 哈尔滨工业大学 环境科学与工程系 获硕士学位
2003.9~2006.7 哈尔滨工业大学 环境科学与工程系 获博士学位
工作经历
2006.8至今 上海交通大学环境科学与工程学院 讲师,副教授
2009.2~2009.10 香港大学市政工程系 研究助理
2012.8~2014.8 香港大学市政工程系 香江学者
2016.1~2018.1 环境保护部水专项管理办公室 项目主管
代表性论著
1.Zhiping Wang, Lili Liu, Feng Guo,Tong Zhang. Deciphering Cyanide-Degrading Potential of Bacterial Community Associated with the Coking Wastewater Treatment Plant with a Novel Draft Genome. Microbial Ecology. 2015, 70(3):701-709.
2. Zhiping Wang, Feng Guo, Lili Liu, Tong Zhang. Evidence of Carbon Fixation Pathway in a Bacterium from Candidate Phylum SBR1093 Revealed with Genomic Analysis. PLoS ONE, 2014, 9(10): e109571.
3.Zhiping Wang, Feng Guo, Yanping Mao, Yu Xia, Tong Zhang. Metabolic Characteristics of a Glycogen-Accumulating Organism in Defluviicoccus Cluster II Revealed by Comparative Genomics. Microbial Ecology. 2014, 68(4):716-728.
4.Zhiping Wang, Bing Li, Tong Zhang. Identification of surfactants emerged in aerobic granulation. Chemosphere. 2011,82(4):535-540.
5. Zhiping Wang, Tong Zhang. Characterization of soluble microbial products (SMP) under stressful conditions. Water Research.2010,44(18):5499-5509.
6.Lili Liu, Yongcheng Dong, Ming Kong, Jian Zhou, Hanbin Zhao, Zhou Tang, Meng Zhang, Zhiping Wang*. Insights into the long-term pollution trends and sources contributions in Lake Taihu, China using multi-statistic analyses models. Chemosphere. 2020,242, 125272.
7.Ke Yu, Shan Yi, Bing Li, Feng Guo, Xingxing Peng, Zhiping Wang, Yang Wu, Lisa Alvarez-Cohen and Tong Zhang. An integrated meta-omics approach reveals substrates involved in synergistic interactions in a bisphenol A (BPA)-degrading microbial community. Microbiome.2019,7:16
8. Lili Liu, Xing Chen, Zhiping Wang, Xixi Wang, Sen Lin. The removal mechanism and performance of tetrabromobisphenol A with a novel multi-group activated carbon from recycling long-root Eichhornia crassipes plants. RSC Adv., 2019, 9, 24760
9. Lili Liu, Zhou Tang, Ming Kong, Xin Chen, Chunchun Zhou, Kai Huang, Zhiping Wang. Tracing the potential
pollution sources of the coastal water in Hong Kong with statistical models combining APCS-MLR. Journal of Environmental Management 2019, 245,143–150
10.Feng Guo, Tong Zhang, Bing Li, Zhiping Wang,Yiting Liang. Mycobacterial species and their contribution to cholesterol degradation in wastewater treatment plants. Scientific Reports. 2019, 9:836.
11.Lili Liu, Yupeng Wang, Sen Lin, Hong Li, Xin Chen, Zhiping Wang, Kuangfei Lin. Using network to enhance the insights on correlation and pollution assessment of co-occurring metals in marine sediments, the East China Sea. Environ. Sci. Pollut. Res. 2018,25,11913-11923.
12. Jian Zhou, Boqiang Qin, Xiaoxia Han, Decai Jin & Zhiping Wang. The sensitivity and stability of bacterioplankton community structure to wind-wave turbulence in a large, shallow, eutrophic lake. Scientific Reports 2017, 7: 16850
13. Lili Liu, Yacong Zhang, Ruihong Liu, Zhiping Wang, Feng Xu, Yilun Chen, Kunagfei Lin. Aerobic debromination of BDE-209 by Rhodococcus sp. coupled with zerovalent iron/activated carbon. Environ. Sci.
Pollut. Res. 2016,23(4): 3925-3933.
14. Yanping Mao, Zhiping Wang, Liguan Li, Xiaotao Jiang, Xuxiang Zhang, Hongqiang Ren, Tong Zhang. Exploring the Shift in Structure and Function of Microbial Communities Performing Biological Phosphorus Removal. PLoS One 2016, 11(8):e0161506
15. YuanqingChao, Yanping Mao, Zhiping Wang, Tong Zhang. Diversity and functions of bacterial community in drinking water biofilms revealed by high-throughput sequencing. Scientific Reports. 2015,5:10044.